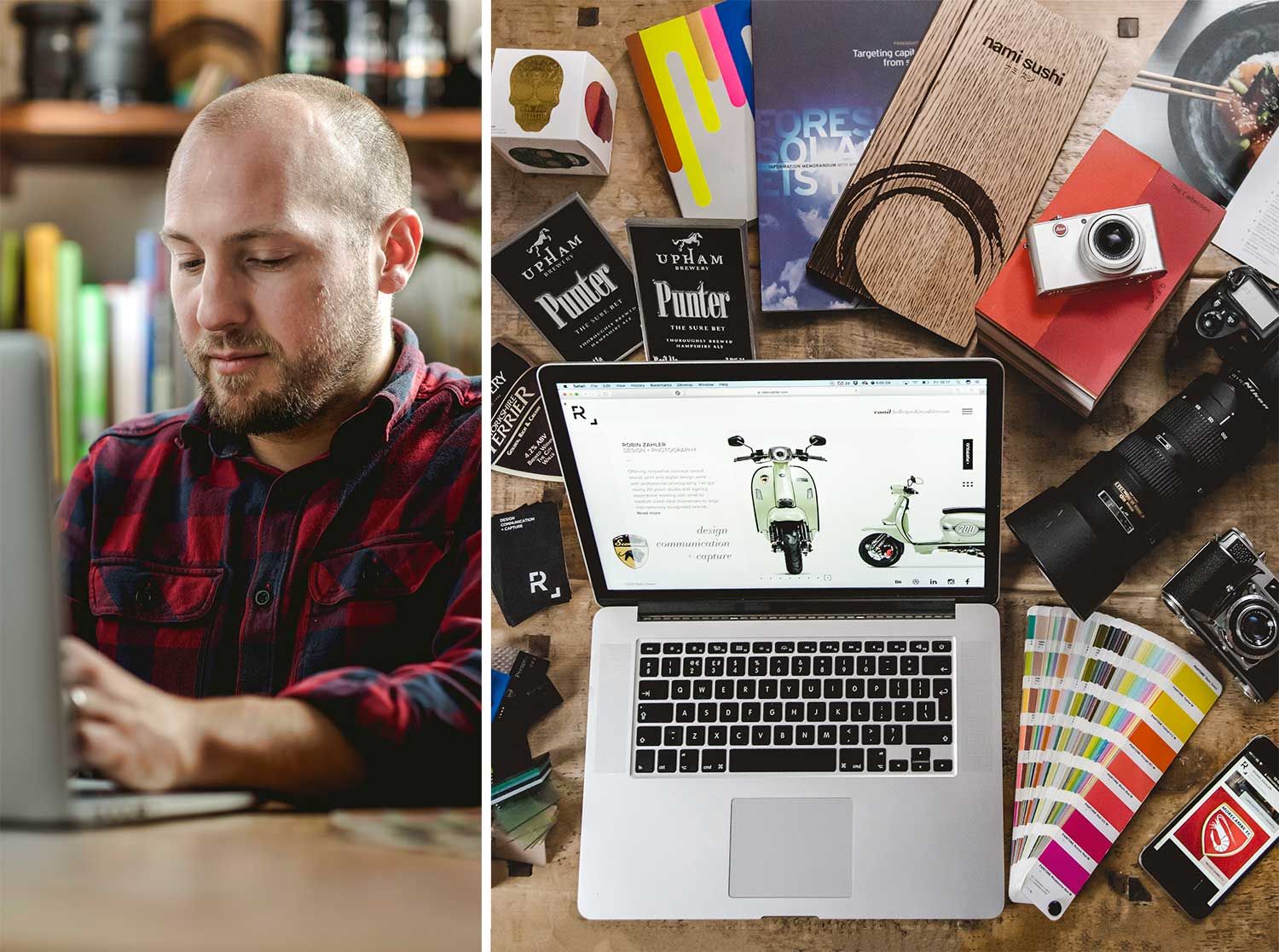 A well-known face on the Lancashire creative scene has embarked on a new career direction, moving into the world of freelance work after 17 years in leading agencies.
Robin Zahler, most recently with Lancaster's Fat Media, introduced concept-driven brand design to a business with a great reputation for building and marketing websites, says:

"I am excited by my new venture and feel the timing is perfect for me to demonstrate just how much value I can bring to businesses through my innovative approaches and the combination of my design and photography skills."
Robin, a multidisciplinary designer, professional photographer and brand consultant, has worked with leading local, national and international brands across digital, print and innovative location and product photography.
He lists the BBC, Jaguar Racing, Reebok, Rockport, Lakeland, Pirelli and Adidas among his big-name design and photography clients and has rebranded York Brewery, Upham Brewery and Pub Co, Nami Sushi and Lancaster Castle as well as creating both Morecambe FC's iconic new crest, the Lunar Caravans brand and refinement of the Lancaster University's new crest.
Robin is a graduate of Liverpool John Moores University, where he gained his BA in graphic arts under the tutelage of David Crow, formerly art director of Island Records.
He says: "I'm looking to work with agencies, or directly with clients, to bring my particular style to their creative requirements and ensuring their brands catch the eye of the consumer.
I'm also happy to advise and assist in the finer detail of production processes, and have a great portfolio of printers, suppliers and talented professionals I've worked with over the years."